For Sale
Along with Stud and Paddock stock, we will also sell hay and will soon sell highland beef, horns and hide.
Below are photos of the highland cattle I currently have for sale. Remember, to own cattle you will need a PIC number and a set of cattle yards. They are herd animals so you will need at least 2. Their horns grow quite big so you will have to make decision to keep horns or not. As with all cattle, you need to spend time with them to keep them quiet.
All cattle purchased from Vagabond Highlands come with back up phone support, transfer papers, health declaration and NVD and a record of all treatment records and vaccinations.
All stud stock are born and bred in Queensland for Queensland conditions. Purebred Registered animals will be paddock friendly, vaccinated with full animal husbandry records and registered with the Australian Highlands Cattle Society. By the year 2022 all Vagabond Highland stud stock with also be halter trained.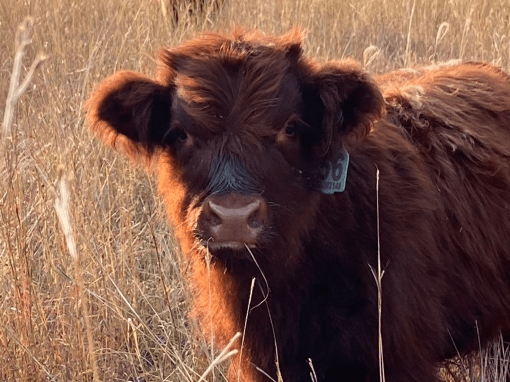 Rain is a purebred Registered Heifer calf but due to our need for a bore pump we've decided to sell her. She has been DNA tested to confirm parentage. She was named Rain because she was born in the rain the broke many years of drought.
$3000
She's a purebred registered highland cow that is now 18 years old and likely pregnant to our purebred registered bull. Will come with service certificate. She's a quiet old girl with magnificent horns who waits at the gate every morning to be fed.
$4500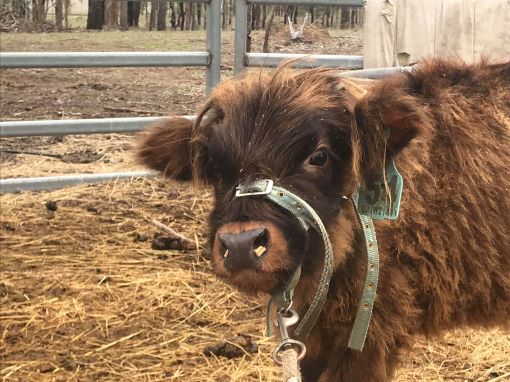 Brave is by far the smallest purebred highland I have ever bred for her age. On the 09/07/2019 when she was born, Brave walked right up to my daugther Haylee, hence her name. Brave and dawn will both be registered with the Australian Highland Society at the time of sale. They are both at the perfect age to go to their new home and bond to their new owners. 
$2500 each. Not negiotable on price for these two as I'll keep them as my future breeders if not sold in the next month or so.
Cloud was born on 10/10/2019 and is a purebred bull calf. He is sneeky and waits for his friends to be sucking mum and he sucks their mum too. He is super cute and is the only calf with a white mum. He is being creep fed everyday. Happy to sell now or at weaning and can be steered at no extra cost. He has not been taught to tie up yet. $1 500
Our paddock stock consists of purebred unregistered highlands, cross bred highlands and a few special rare breed Sussex. Paddock stock are generally sold straight out of the paddock. They are used to being put through the cattle yards and handled by us but we have not spent the massive amount of time quietening and halter training them in the view of showing them.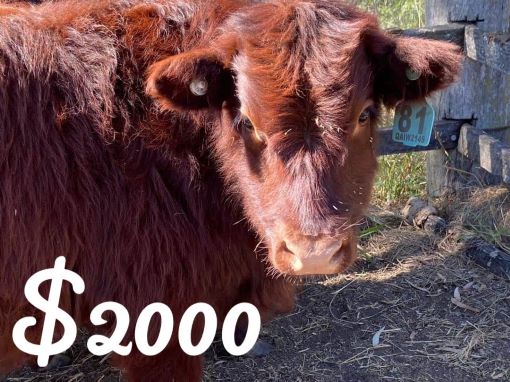 ​Bandit was born on the 6th October 2019. He is 3/4 highland. His dad is purebred highland and his mum is half highland and half dairy. He has been on mum his entire life and is  about 20cms taller than the purebred of the same age with the same hairy looks. He is steered and weaned ready for Sale. 
$1500
Our hay is grown along the western creek amonst the bluegum  trees. We pride ourselves on the quality and standard of what we sell. We can help organise contacts for truck drivers if you require delivery. Details for pick up and cancellation policy will be outlined on invoice after confirmation of availability is sent.   
This Rhodes and pasture hay is magic. Cut before grass went to head so no hard stalks. It has had only one season's growth and is beautiful and green. Suitable for all animals. 
$120 per bale or $100 per bale if you buy by the truckload out of the paddock.
500 bales of 4×4 netted round Rhodes grass available.
Delivery available by the truckload (24 bales) or in our trailer (3 bales at a time). Contact us for more information.
Highlands beef, horns and hides
 In the near future, we will be diversifying into highland beef as well as hides and horn. Please register your interest below.
There are currently none available as slow grown takes 3 years to mature instead of fast growing other breeds. The benefits of slow grown highland beef include low cholesterol and the highest quality of marbled meat.
Please email us for more information or to be placed on wait list.